Multiple Sensor Simulator Rack
Multiple Sensor Simulator Rack
Multiple Sensor Simulator Rack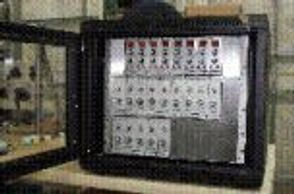 We design and manufacture a series of sensor simulator racks for bench use that can accommodate a series of sensor simulator modules. The racks accept standard 3U Eurocard sensor modules. Each rack holds up to 10 modules and the module types can be intermixed.
Standard rack: Can be furnished as a "Bare Bones" rack with back plane installed or in a desk top enclosure with wired rear panel
Options: Standard and custom backplanes can be designed and furnished with the rack. Multiple racks can be installed in a single cabinet to accommodate as many modules as desired
General options include cabinets with doors or removable protective covers.